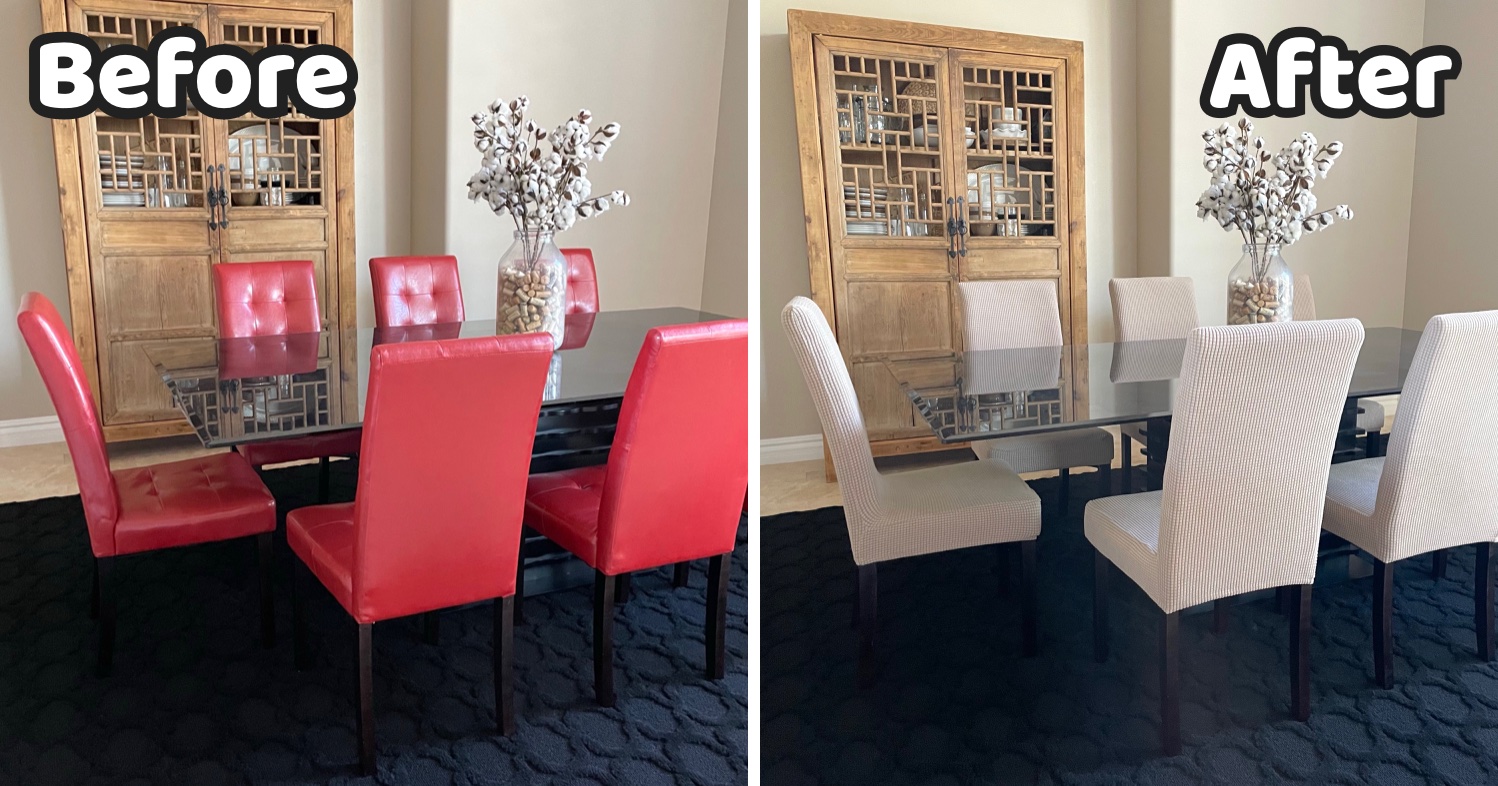 A Cheap & Easy Way To Upgrade Your Home
I may be gray-haired and senile, but even I know these red chairs are uglier than floral curtains and that plastic singing fish Mr. Beer Belly keeps trying to hang above my coat rack. The 80's were fun but now I've got to move on to a new century.
I thought Amazon was a jungle, but now I can order things without leaving my rocking chair!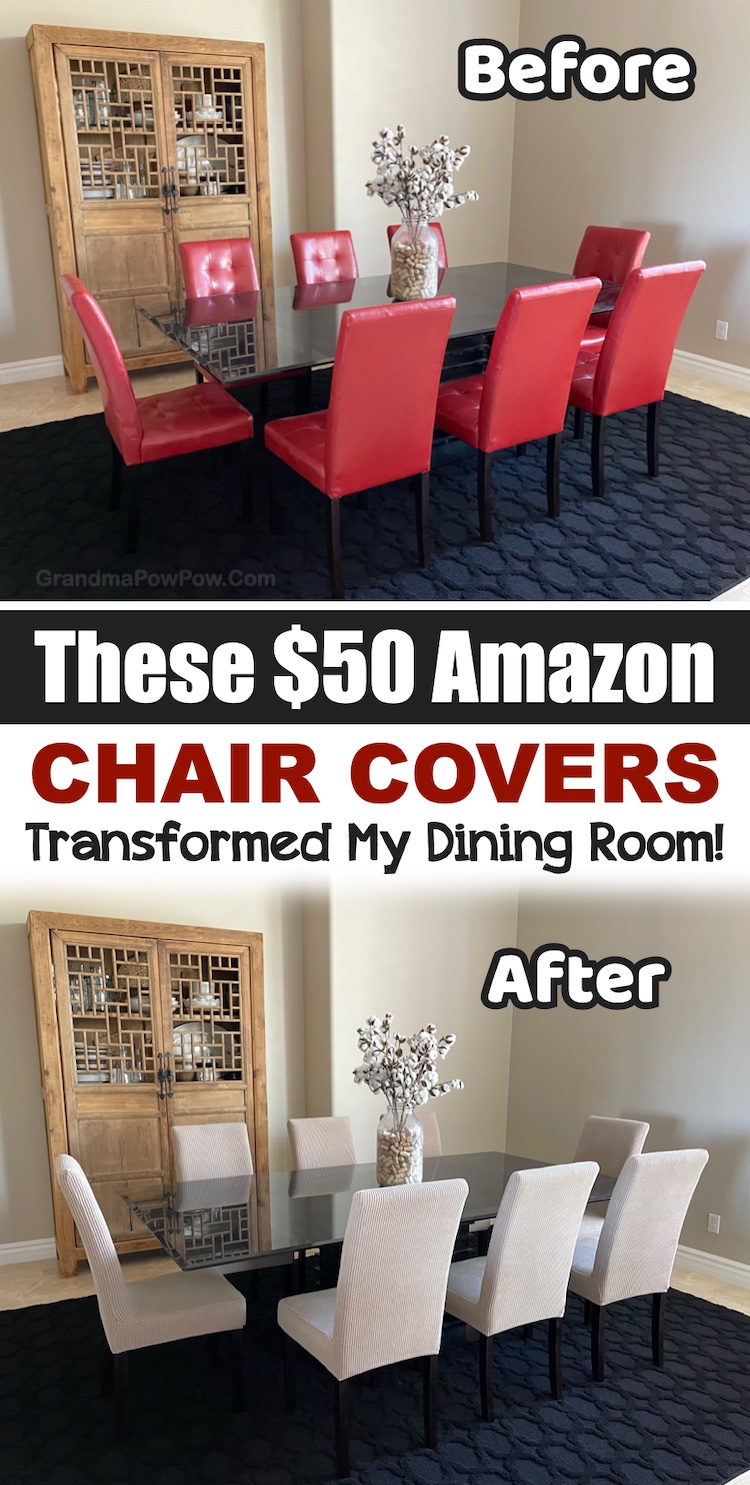 I was about to drop a boat load of cash on new dining room chairs until I discovered the magic of chair covers. I just slipped those suckers on there and you would never know how dreadful my dining room was. I don't know much about decorating, but I do know that if you put enough doilies on everything, it starts to look fancy!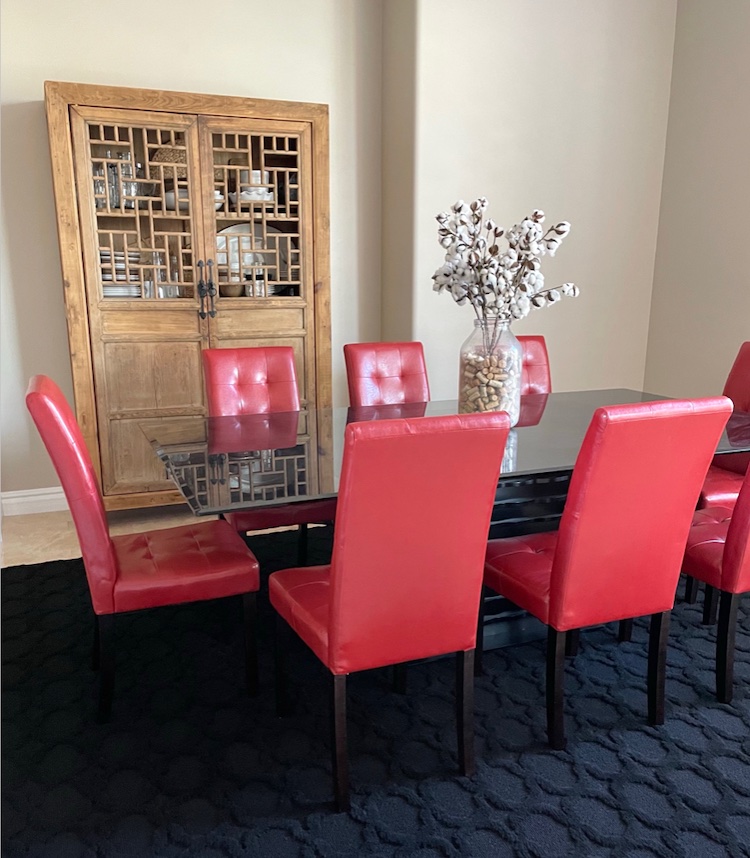 I bought these lovely chair covers on Amazon for just $25 for a pack of 4, which only put me in the hole 50 bucks. That's cheaper than a dozen eggs with today's prices. Now, don't blame me if Uncle Sam brings the price up by the time you get around to reading this.
There are 10 colors to choose from but ultimately decided on the KHAKI. As long as Mr. Beer Belly doesn't rub his dirty trousers all over them, I think they'll last a long time.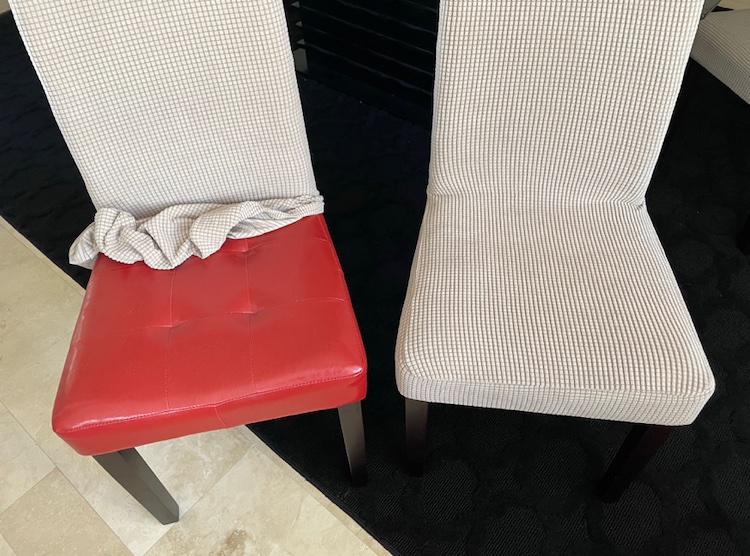 What size are my chairs? These chair covers are pretty stretchy, but in case ya'll were wondering what size my chairs are, here are the dimensions: The seats are 18″wide and 16″ deep. The height of the back rests are 22.5 inches. That's assuming I was wearing my glasses and didn't have any brain farts while I was writing the numbers down.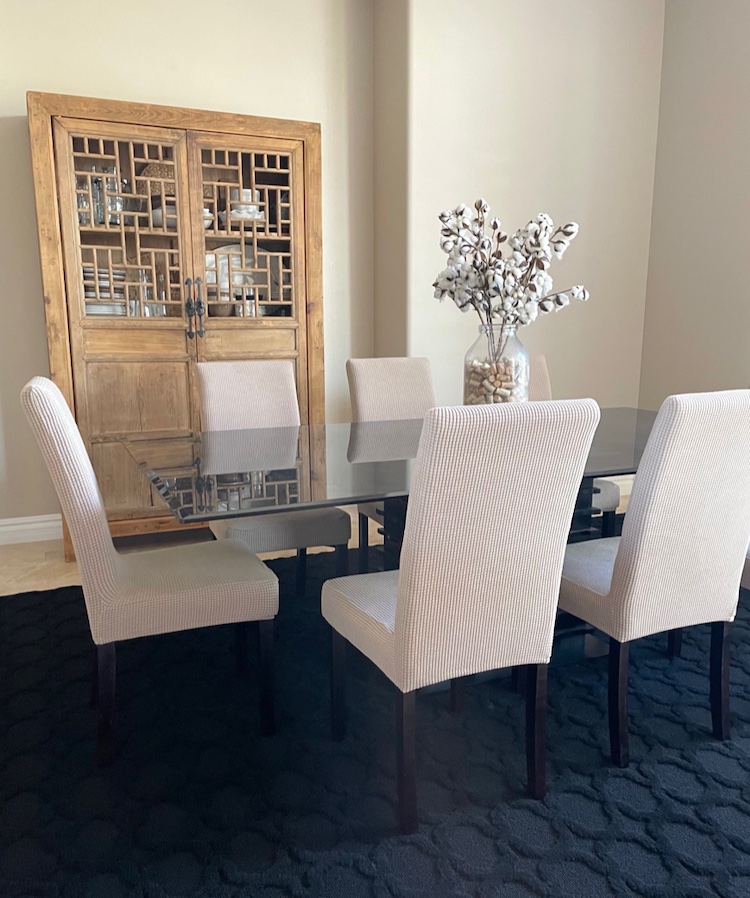 Follow me on Pinterest for more home hacks like this. I don't pin anything crappy.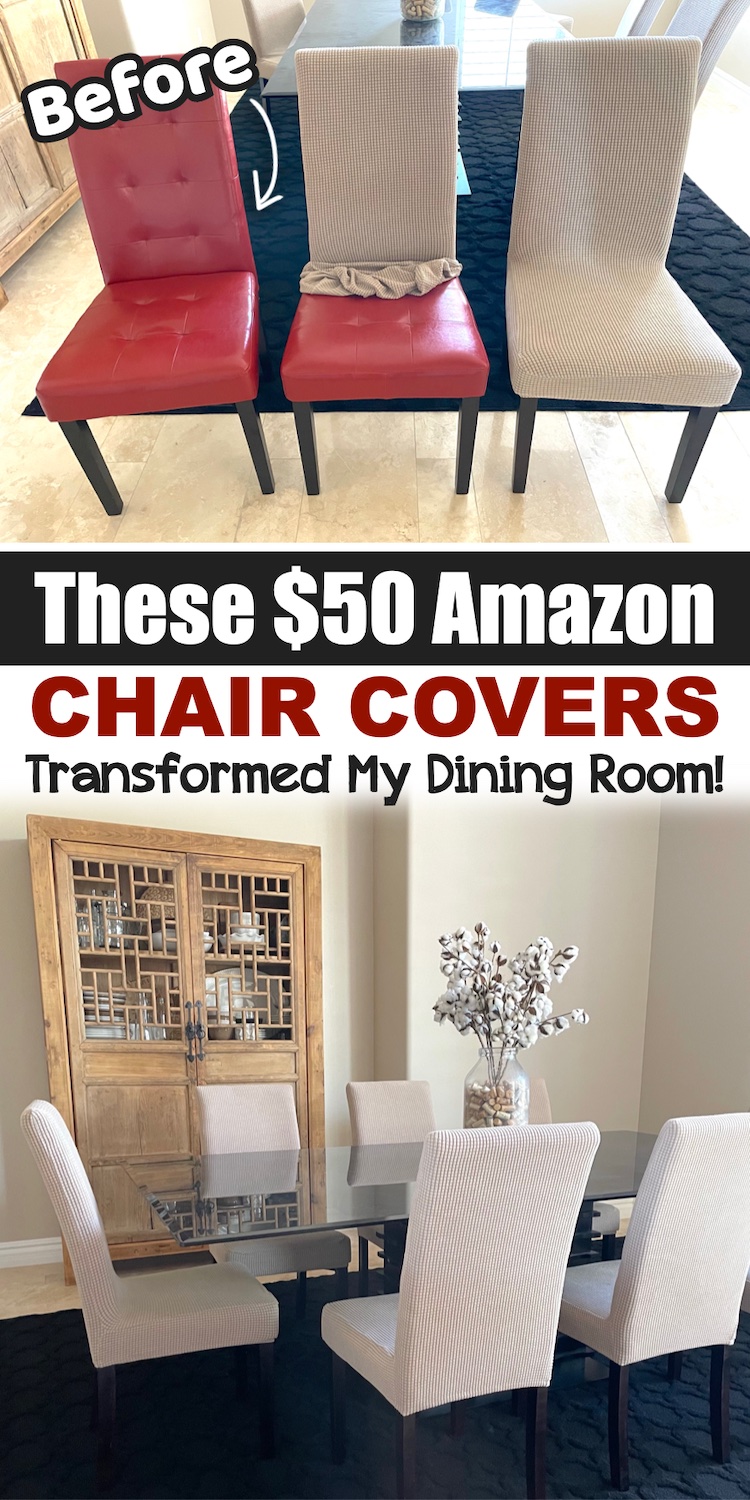 How This Grandma Really Feels Well bless my soul, I don't know what the fuss is all about with these fancy schmancy formal dining rooms. I mean, sure they look all purdy with their fancy tablecloths and matching silverware, but when it comes down to it, it's just a room you never eat in. And who in their right mind would want to sit at a table all proper like, when you can just plop yourself down on the couch with a TV dinner? If you ask me, formal dining rooms are about as useful as a screen door on a submarine.